Date: Thursday, December 20, 2012
Time: 08:00pm
Join us for the second edition of Twin Tenors featuring saxophonist Gerard Nolan. The event is hosted by local saxophonist and composer Ian Tordella, and they will be joined by a rhythm section of Rob Thorsen, Fernando Gomez, and Danny Green.
Limited advance tickets are now available for $10. General admission $12 (for The Back Room–no cover for the lower lounge or bar area), 21+ only.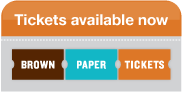 Food and drinks served beginning at 7:00; $10 minimum per person.